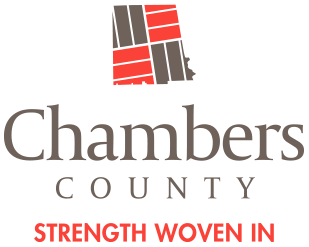 Mike Segrest, District Attorney
District Attorney Mike Segrest
Chief Assistant District Michael Weldon
The Chambers County District Attorney's office is located upstairs in the Chambers County Courthouse at:
2 South LaFayette Street
LaFayette, AL 36862
Our mailing address is:
P.O. Box 609
LaFayette, AL 36862
Office Phone: (334) 864-4316
Fax (334) 864-4374
Email: This email address is being protected from spambots. You need JavaScript enabled to view it. | This email address is being protected from spambots. You need JavaScript enabled to view it.
---
Mission
The mission of the Chambers County District Attorney of the Fifth Judicial Circuit is to represent the interests of Chambers County and the people of the State of Alabama in efforts to foster a safe, secure community and to advocate for victims throughout the criminal process and to try to ensure that their rights are protected. The District Attorney can also, when requested, furnish legal opinions to public boards and commissions. In Chambers County, the District Attorney's office is also responsible for the collection of past due child support, unpaid fines, court costs, and restitution. We also operate a pre-trial diversion program for first offenders.