Circuit Clerk
Chambers County's 5th Judicial Circuit of Alabama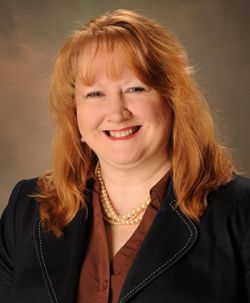 Clerk of Court Lisa Burdette
The Chambers County Circuit Clerk's office is located in downtown LaFayette inside the Chambers County Courthouse at:
2 South LaFayette Street
LaFayette, AL 36862
LaFayette Office Phone: (334) 864-4348
Fax: (334) 864-4368
Hours of Operation:
Monday- Friday 8:00 am – 4:30 pm CST
We also have a Lanett Annex located at:
610 S Gilmer Ave
Lanett, AL 36863
Lanett Annex Hours:
Monday- Friday 8:00am- 5:00pm EST
Closed for Lunch 12:30pm- 1:30pm EST
Lanett Office Phone: (334) 644-7068
---
Mission
The mission of the Chambers County Circuit Court is to provide a fair, responsive, and accountable system of justice while protecting rights and liberties, interpreting the law, and resolving disputes fairly and effectively in Chambers County, Alabama. The Chambers County court system is committed to serving a diverse public and will respect the dignity of every person, regardless of race, class, gender or other characteristics. The Circuit Clerk's Office is prohibited by law from giving legal advice.
Services
The Circuit Clerk's Office is the official record keeper of the following courts: Circuit Civil, Circuit Criminal, Domestic Relations, Juvenile, District Civil, Small Claims, District Criminal (including cases by Sheriff's Department as well as the cities of Valley, Lanett, and LaFayette), and Traffic. We collect all monies owed to the court for filing fees and court costs/fines. The Circuit Clerk's Office is responsible for issuing warrants. The Circuit Clerk also serves as the Absentee Election Manager and the office is the location for absentee voting. We also serve as an acceptance facility for passport applications.